Unlike traditional injections that simply fill space under the skin, freeze lines, or relax wrinkle-prone muscles, Profhilo enhances the skin's natural healing properties to transform and completely remodel cosmetic concerns
Profhilo is one of the newest developments in cosmetic medicine, which unlocks an entirely new category of treatment.
Dermal fillers have surged in recent popularity and helped to destigmatize the industry with painless, no-downtime procedures, but Profhilo is something completely new. Practitioners are calling Profhilo, "the most exciting development for injectable treatments in a long time!"
Unlike traditional injections that simply fill space under the skin, freeze lines, or relax wrinkle-prone muscles, Profhilo enhances the skin's natural healing properties to transform and completely remodel cosmetic concerns. Bio-remodeling is a new category that transcends the benefits promised by fillers and revitalizers.
The innovative anti-wrinkle treatment actually improves the skin's composition by stimulating four different types of collagen and elastin. Transformation happens on a cellular level with visible improvements that last long after the hyaluronic acid has dissipated.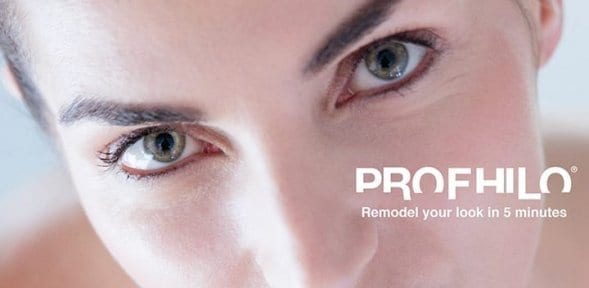 New Hyaluronic Acid Formula – New Possibilities!
New Hyaluronic Acid Formula
A 2017 study found that the hybrid complex of low and high-molecular weight hyaluronic acid considerably improves tissue renewal, tissue ischemia repair, and scar remodeling. Repairing the signs of aging require the same healing processes. Over the course of a month, patients will notice a plumping lift and hydrated glow.
After 2 months, the treatment is complete. Lasting effects include an increase in skin hydration, elasticity, wrinkle smoothing, texture improvements, and brightness. One enthusiastic patient was interviewed about the results, saying, "My skin felt plumper, tighter and it looked fresh and young. It developed a sheen as if I was wearing one of those slightly reflective foundations or a highlighter. Except I wasn't."
The composition of Profhilo sets it apart from anything else on the market. Hyaluronic acid benefits are amplified by combining low and high-molecular weight HA in a single dose. This blended design is achieved through patented technology, which allows the hybrid HAs to cooperate without cross-linking the compounds. As a result, the hyaluronic acid is BDDE-free and stabilized to prevent degradation.
Safety and Skin Bio-remodeling Uses
Safety notes and skin bio-remodeling uses
Safety has been a top priority in the development of Profhilo, which is clinically-tested and shows no negative side effects. Only the purest, best hyaluronic acid is bio-fermented to create Profhilo. There are absolutely no chemicals or additives, which reduces the risk of side effects. Instead, every 2ml dose of Profhilo is loaded with 64mg of 100% pure synthetic HA – the highest available concentration on the market. Additionally, Profhilo is biocompatible, so it will not cause any harm to skin tissue.
The stabilized skin bio-remodeling serum lingers for approximately 28 days, which is exponentially longer than non-stable topical and injectable formulas. The user-friendly treatment plan includes two short, painless sessions, each one month apart. During treatment, Profhilo is slow-injected with 10 syringes and there is little to no risk of bruising or hematomas. Five injection sites are specially planned for each side of the face to support different anatomical regions. Patients primarily report lifting and skin texture improvements across the cheeks, lip area, and chin.
In addition to the face, Profhilo is also safe for use on the neck, décolletage, and hands. Profhilo is a proven solution to improve crêpe-y skin texture and fragile or sagging skin. The long-term effect of amplifying collagen production under the skin allows the tissue to regenerate and remodel over time.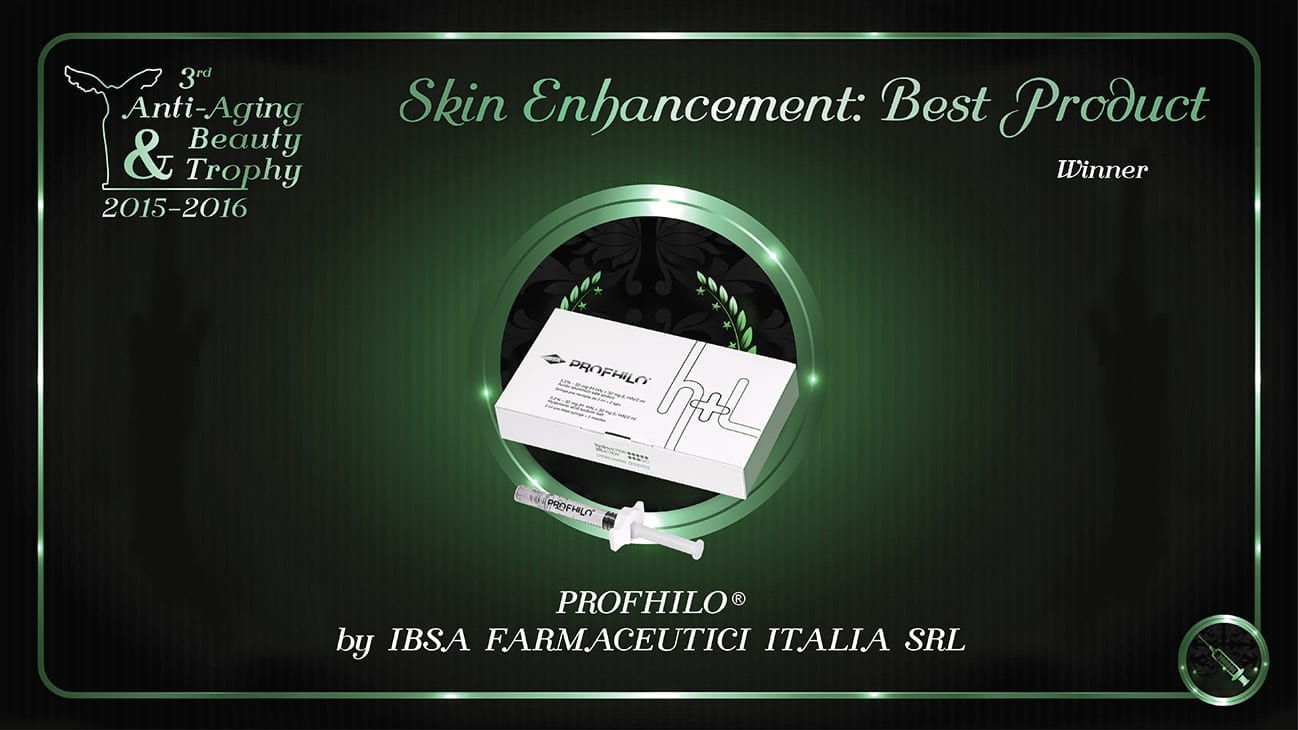 Clinically Tested and Ready for Your Beauty Clinic
In a 2015 trial, 11 women received two treatment sessions, one month apart. At the end of the trial, facial face hydration, elasticity, and trans-epidermal water loss values significantly improved at T 1 and T 2 (P < .01). In addition to overwhelming patient satisfaction, the physicians also responded positively. Given the lack of negative side effects and the speed of treatment, Profhilo was shown to have promising profit value for beauty clinics.
Profhilo and Botox are safe to use together, so physicians can recommend it as a solo treatment or in combination with other injectable skin products. Skin bio-remodeling is a new treatment category with widespread appeal and clinically-proven results. Patients have long-requested injectables that are safer and produce more natural results.
By injecting pure, bioavailable hyaluronic acid, there is little to no risk of negative side effects and patients show no visible symptoms after the 'lunchtime procedure.' Because bio-remodeling improves skin vitality, hydration, and elasticity organically, the results are more natural than ever before.
Expand your cosmetic practice with one of the fastest-growing innovations in injectables. See the results for yourself and discover exactly why Profhilo is, "something [practitioners] have been waiting for."